Cupcakes
Gourmet cupcakes baked fresh daily.  Pick them up or have them delivered to your doorstep.
Coffee
Locally roasted coffee and delicious teas, carefully sourced.
Creative Space
Make our space yours. Book our event space to host your next big thing, or grab a table, pull out your laptop, and work on your next big thing.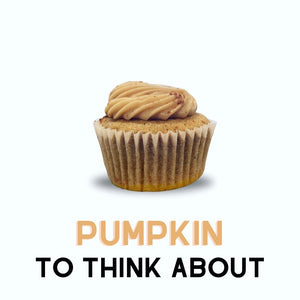 Flavor of the month
Pumpkin to Think About: A pumpkin spice cupcake filled with pumpkin cheesecake filling. Topped with apple butter cream cheese frosting.
Speciality beverages
Girls Just Wanna Have (Fun)nel Cake: A funnel cake latte with notes of vanilla, toffee, and caramel. Topped with whipped cream and a dash of cinnamon. Enjoy hot, iced, or frozen.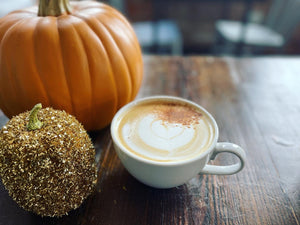 Speciality Beverages
Pumpking Spice Latte: A classic pumpkin spice latte made with house-made pumpkin sauce.
New Menu Items
Quiche of the Week: A rotating choice of meat and veggie quiche options crafted locally by Pies by Julie.